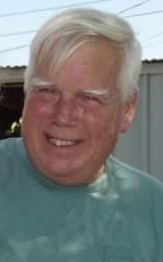 James Edward Rice, 69, passed from this life on Sunday, September 18, 2016 surrounded by his family. He was born on June 25, 1947 in Galveston, TX to James A. Rice and Mary Clark.
A 1965 graduate of LaMarque High School, James also served 4 years in the United States Air Force, and retired from CenterPoint Energy in 2003 after 35 years. James was a humble, selfless man and never wanted to be the center of attention. He always found the good in all situations. He loved reading, airplanes, sitting outside on The Strand in Galveston and browsing the old shops there, history, black and white movies. Most of all he loved his children and grandchildren, and enjoyed watching them play sports, participate in FFA, and just play in the yard.
He is survived by his sons and daughter in laws: Randy and Tracy Rice of Alvin, Jacob and Kristen Rice of Santa Fe, and Nathan Wagner of Alvin; grandchildren: Eathan and Tyler Rice, Kyleigh, Kailyn, and Jace Rice, Kolbey and Karson Wagner; sisters and brother in laws: Kathy and Gene Smith, Cara Rice and Dan Galbreath; brother, Robert Rice; many nieces and nephews, and good friends Amy and Jay Hill, Rene and Michael Naschke, Lena and Tiffany Applegate, and many others.
A visitation will be held on Wednesday, September 21, 2016 from 5-8pm at Crowder Funeral Home in Dickinson. Funeral service will begin 11am Thursday, September 22, 2016 in the chapel of Crowder Funeral Home in Dickinson.