Dr. Yuan-Chyau "Harry" Chang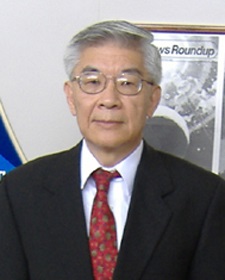 Dr. Yuan-Chyau "Harry" Chang, 73, passed away on November 7 in Houston, Texas.  He was born in Guilin, China to Kuo-Jih and Chun-Wu Chang.  He is survived by:  his wife, Li-tung; daughter, Kay; son, Karl; sister, Jennifer; brothers, Yuan-Yao and James; grandson Owen; and many other family and friends.  
Harry earned his B.S. from National Taiwan Normal University in Taipei, Taiwan in 1965.  He earned his M.S. in 1971 and his Ph.D in physics in from the University of Houston in 1976.  Harry worked for more thirty years as an aerospace engineer in support of the Space Shuttle program, starting in 1976 at Rockwell International.  He worked for 21 years at NASA, Johnson Space Center (JSC) in the Thermal Design Branch of the Structural Engineering Division of the Engineering Directorate.  He supported Space Shuttle missions STS-1 through STS-122, and received many awards, including the NASA Exceptional Service Medal, the Silver Snoopy Award, the JSC Director's Commendation, and, on his retirement in 2008, the JSC Engineering Legacy Award.  His colleagues, friends, and family knew him as a devoted civil servant, husband, and father, and as an extraordinarily thorough and reliable man.
 A memorial service will be held on Sunday, November 15 at 2:30 pm at the Crowder Funeral Home at 111 E. Medical Center Blvd., Webster, TX 77598.