Francis Gerald Bourque "Gerry"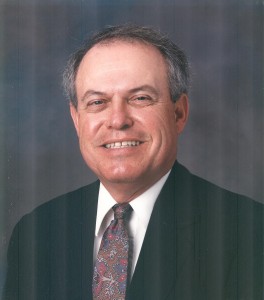 Francis Gerald Bourque, beloved husband, father, son and grandfather, passed away Tuesday morning, June 9, 2015 at age 76 at Houston Hospice with his family by his side.  Gerald, or "Book" as he was nicknamed, was born in Kaplan, Louisiana on September 17, 1938, the loving child of Clenes and Mazie Bourque.  After graduating with honors from Kaplan High School and attending Boys State in 1956, he received a scholarship to Louisiana State University, where his passion for LSU sports began.  He graduated with a Bachelor of Science degree in Physics in 1960 and fulfilled his ROTC requirement in the US Army as a First Lieutenant in Aberdeen, Maryland.
In December, 1962, Gerald married his lifelong friend and high school sweetheart, Margaret Fabre, and moved to Huntsville, Alabama.  While in Huntsville, he was employed as an aeronautical engineer with The Boeing Company, one of the lead contractors developing the Saturn V rocket used in NASA's Apollo missions.  During this time he also attended the University of Alabama in Huntsville earning a Master of Science in Engineering.  He was named to the Apollo/Saturn V Roll of Honor by Boeing as one of its best engineers and a distinguished participant in the first U.S. Manned Lunar Landing (Apollo XI), as recorded in the Smithsonian Institution Library of Congress.
As the NASA space program grew, Gerald took a position with defense contractor TRW's aerospace division at NASA and moved the family to Houston.   He eventually moved out of aerospace and into technical sales and in 1983, out of his passion for the industry, formed his own electronic manufacturers' representation business, Abcor Systems, Inc., from which he eventually retired.
Gerald is survived by his wife, Margaret Fabre Bourque, who resides in Clear Lake City.  He is also survived by his daughter, Deborah Bourque Crow, of Houston, and her husband, David William Crow, and their three children Kendall, Phoebe and Brayden; his son, Michael Jude Bourque , of Dallas and his wife, Ashlynn Barton Bourque, and their two sons, Cameron and Kyle; and his daughter, Sarah Elizabeth Walters of Denver, CO and her husband, Kevin Neal Walters.
The family will receive friends and family from 6-8pm, Friday, June 12, 2015, including a vigil service beginning at 7pm at St. Bernadette Catholic Church, 15500 El Camino Real in Houston, TX  77062.  The Mass of Christian Burial will be celebrated on Saturday, June 13, 2015 also at St. Bernadette Catholic Church.  A lunch reception will follow in the church's Parish Life Center.
In lieu of flowers, please consider a donation to:
Zeev Estrov, M.D.
Professor of Medicine
MD Anderson Cancer Center
ATTN: Dr. Estrov's Research Fund
1515 Holcombe Blvd.
Houston, TX  77030-4009