RobbieMae Palliser Justus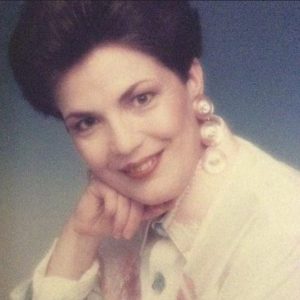 RobbieMae Palliser Justus transferred from time to eternity on Saturday, 8 July 2022 from pancreatic cancer.  Robbie was born in New London, Conn. on August 19, 1946.  Robbie leaves behind her husband, Douglas Justus, daughter Joy Peek & husband John Peek, grandson Walter Potts, great-granddaughter Rosalie Potts, brother Noble Palliser, wife Joyce and several nieces.  In 1975 Robbie's daughter Wendy Justus, preceded Robbie's transfer and both are now living face-to-face with our Lord and Savior Jesus Christ.  Robbie & Wendy are living a life without pain, suffering or the concerns of us remaining here on earth.
Robbie and Doug met in 1964 at the New London Christian Serviceman's Center in Jeremy Hill, Connecticut.  This unlikely couple (R&D) were married 6 months later and enjoyed each other's company for 58 years.
Upon hearing of her cancer, Robbie said to me, "If this the way the Lord uses to take me home, I can accept it." On the morning of her passing Robbie said that she wished she had the strength to go downstairs & watch a DVD concerning the teaching of the Word of God.
As per Robbie's request, her body has been donated to the University Of Texas College Of Medicine.  Instead of flowers, a gift to R. B. Thieme jr. Bible Ministries, Ber. Ch. or the University Of Texas College Of Medicine is preferred.  Robbie's Celebration Of Live will be held on Saturday, July 16, 2022, at 10:00 am at Crowder Funeral Home – Chapel, Webster, TX.