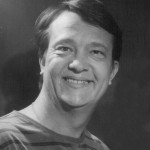 Dennis "Bebo" Turner
Surrounded by his family at home, Bebo Turner, 65, went to be with God on his birthday, Sunday, July 13, 2014. Bebo was B.O.I. July 13, 1949. He graduated from Ball High School. After graduating from Ball High School, he attended Galveston College and worked for the Cotton Exchange. In 1974, Bebo was initiated into the Boilmaker's Union Local 132. He had a FORTY year career as a boilermaker and he was dedicated to his Union. During his tenure he worked not only in Texas City, but traveled to numerous states. Bebo also served as the President for Local 132 for nine years, 1993-2002.
Bebo was an avid hunter, fisherman and beach bum. Even though his life was cut sort, he lived a full and happy life. One of his biggest joys was spending time with his grandchildren. He enjoyed retirement, visiting with old and new friends; he was the type of person anyone would like to call a friend.
He is preceded in death by his sister, Doris "Lala" Turner, his mother, Ruth Elizabeth Turner and father George Edwin Turner.
Bebo is survived by his wife of thirty years, Maxine, his daughters Amber TeBeest, Tiffany Masson and Sundaye Rodriguez and step-son Michael McClelland; Son-in-laws, Jason TeBeest, Eric Masson and John Rodriguez; grandchildren, Abigail TeBeest, Turner TeBeest, baby-to-be-TeBeest, Molly Masson, Lyla Masson, Nolan Masson, Marissa Rodriguez and Xavier Rodriguez.
He is also survived by siblings, David "Bubba" Turner and Donna Lynn Turner, as well as many cherished cousins, nieces and nephews.
A Memorial Service will be held in his honor at 3:00pm on Saturday, July 19, 2014 at the James Crowder Funeral Home, 401 Texas Ave, La Marque, Texas. The Memorial Service will be presided over by Son-in-Law, Deacon Jason TeBeest.