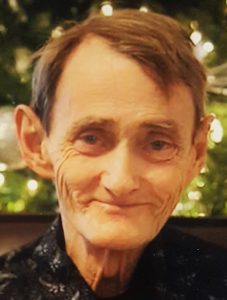 Ronald Leigh Everett, 69, resident of Dickinson, Texas passed away peacefully September 9, 2018, at his residence. He served in the U.S. Army from 1966 to 1969 during the Vietnam Era.
Ron was Passionate about so many things. He was a loving and caring father and grandfather who showed compassion to anyone he crossed paths with. After serving his country in Vietnam, he spent many years as prodigious automotive mechanic and carpenter. He loved spending time outdoors and was an avid hunter and fisherman. In his later years, he didn't go anywhere without his dog Chewy by his side.
He was preceded in death by his parents, and two brothers, Donald and Walter Everett.
He is survived by his daughters, Julie Kehm and husband Cameron, Melissa A. Westbury and husband Richard, Christina Hall and husband Casey, and Brittney Everett; sisters, Paulette Spaulding and husband Douglas, and Pamela Grant; sister-in-law Linda Everett; brothers, Tommy Everett and wife Elaine, Johnny Everett and wife Debbie; and eight grandchildren, Justin Schattel, Britton Westbury, Caydence Hall, Cheyenne Hall, Ansleigh Smyth, Peter Kehm, Kai Kehm, Lilah Kehm, Calum Kehm.
Visitation will begin at 9:00 a.m. Tuesday, September 11, 2018, at Crowder Funeral Home in Dickinson, Texas with a Funeral Service beginning at 10:00 am. Interment will follow at Galveston Memorial Park Cemetery in Hitchcock.
Serving as pallbearers are Johnny Everett, Tommy Everett, Justin Schattel, Douglas G. Spaulding, Casey Hall, and Douglas E. Spaulding. Honorary pallbearers are Dalton Beach, Ethan Spaulding, Hayden Spaulding, Britton Westbury, Timmy Relken, and Charlie Relken.