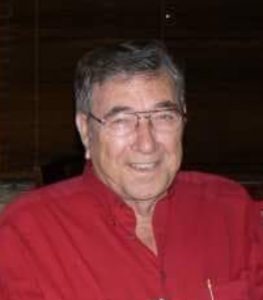 Edward Ray Cavness, of Dickinson, Texas passed away Monday, June 11, 2018 at the age of 84. He was born April 18, 1934 in Cherokee, Texas to Ernest and Ethel Cavness.
He is preceded in death by his parents; Ernest and Odessa Cavness, sister; Nell Martin, brother; Leslie "Buddy" Cavness and son-in-law; Tim.  Ray is survived by his wife Ethel, daughter; Patty Wheat, sons; Bill Cavness and wife Chauntel and Kyle Cavness and wife Shauna, sister; Teta Marsh, brothers; Doug Cavness and wife Connie and Terry Cavness,  and grandchildren; Tracey Moore and husband Bruce, Kimber Roque and husband  JoJo,  Crissy Davidson and husband Kyle,  Ahysen Wheat and wife Lauren, Billy, CJ and Jacob Cavness.
The Family will receive friends on Friday, June 15, 2018 from 1-2pm with a funeral service at 2pm at Crowder Funeral Home, 1645 East Main Street, League City, Texas.  A graveside service will be held Saturday, June 16, 2018 at Hanna Cemetery, Hwy 16, Cherokee, Texas.