Danny Allen (Dan) Forrester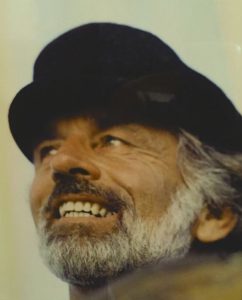 Danny Allen (Dan) Forrester, 80, died on January 12, 2018, in Texas City, Texas, surrounded by his loving family.  A memorial service will be held at the Crowder Funeral Home, 851 F.M.517 W., and Hwy. 646, Dickinson, Texas 77539, on February 17 at 10 o'clock a.m.
Dan was born in South Bend, Indiana on June 9, 1937, the first child of Berniece and Ernie Forrester.  He graduated from La Porte (IN) High School in 1955.  After high school, Dan enlisted in the United States Marine Corps.  He served from 1956 to 1959.
In 1956, Dan married his high school sweetheart, Janice (Rehlander) Gauger. They were married for 23 years and had five children.
Dan was married to Annette (Rutkiewicz) Forrester for 20 years.  They made their home in the Houston, Texas bay area.
Dan's third wife was Juanita (Robisheaux) Forrester.  He and Juanita were married for 10 years and lived in Santa Fe, Texas, until the time of his death.
Dan was a loving husband, father, and grandfather.  He began a new career as an electrical engineer while in his mid-40's and worked well into his 70's.  He enjoyed sailing, wood carving, and travel.  He was a member of the John Mitchell Masonic Lodge #1401 and the El Mina Shrine, for whom he lovingly transported young burn victims to medical facilities.  Dan was always ready to offer a helping hand, a word of wisdom or a quick bit of wit to anyone in need of a smile.
Dan was preceded in death by his parents, his second wife, Annette, his brother, Jerry Forrester, and his sister-in-law, Joyce (Wayne) Forrester.
Surviving are his wife, Juanita Forrester; his children, Craig (Candy) Forrester, Cathy (Jim) Gussman, and Steve (Monique) Forrester of La Porte, IN; Dana (Steve) Magidson of Valparaiso, IN;  and Dawn (Bryant) Garrett of Abilene, TX;  his stepchildren Michael Lopez, of Alvin,TX; Joseph (April) Lopez, of Bastrop, TX; Gabe Rutkiewicz and Gerald Rutkiewicz of Bacliff, TX; his brother, Wayne Forrester; his grandchildren, Danielle Forrester, Ryan Gussman, Grant Gussman, Taylor Gussman, Caitlin Wamboldt, Alexander Magidson, Sam Copple, Max Copple, Sydney Forrester, Amber Welch, Brock Miltenberger, Lauren Lopez,  Jaden Lopez, Katlyn Lopez, Michael Lopez, Marcos Lopez, Gerald Rutkiewicz III, as well as 10 greatgrandchildren.