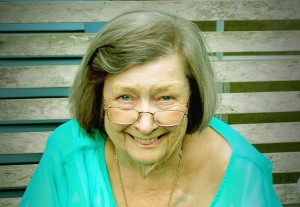 Sandra Lee Lambousy, of La Marque, Texas, passed away on Wednesday, January 6, 2016 in Webster, Texas, surrounded by her family. She was born in Cambria, Wyoming on March 23, 1934 to Ruth and John Sullivan. Sandra was a longtime resident of La Marque and a member of St. Michael's Episcopal Church.
She is preceded in death by her parents, her husband of 59 years; George, and son; Gregory; her two brothers, Theron Kulscar and Duane Sullivan. Sandra is survived by her brother, Delwyn Sullilvan of Spokane, Washington, two daughters; Elizabeth Ann and Scott Perthuis of La Marque, and Stephanie Cole and Steve of Cypress, daughter-in-law; Ann Lynn Lambousy of Spring, eight grandchildren; Erin, Allison, Stephan, Michael, Jake, Justin, Travis and Traven, and nine great-grandchildren; Blaine, Arden Rose, Jaxson, Scarlett, Ryan, Hannah, Kylee, Jace, and Colton.
Sandra was raised in Sheridan, Wyoming where she completed school and met her husband George while working in the oil field. They were transferred to Texas where they raised their family. Sandra completed her registered nursing degree at Alvin Jr. College and had many years of nursing service at Galveston County Memorial Hospital and St. Mary's Hospital. Following her nursing career, she went to Commonwealth College where she completed her diploma in Funeral Directing and Embalming and worked for many years at Jack Rowe Funeral Home. Sandra was a creative force on many levels and one of her many accomplishments was being part of a critical care nursing team that was one of the first to tour Chinese hospitals and where she walked on the Great Wall and toured the Forbidden City. Sandra had many artistic abilities and loved teaching and spending her time knitting, sewing, doll making and was an incredible cook. Sandra enjoyed traveling with one highlight being her trip to Ireland and she was always planning her next big adventure. Her grandchildren and great grandchildren were her heart. She was generous, wise and forgiving beyond measure and many of her actions changed the lives of the people she met.
A memorial service will be held January 23, 2016 at 1:00 p.m. at St. Michael's Episcopal church with Father Bob Moore officiating.
Thank you to everyone who has lifted us up during this difficult time of loss of our brother and mother in such a short time. It's with gladness and grateful hearts that we look forward to our gift of eternity and being reunited with our family in heaven. Memorials in Sandra's honor may be sent to St. Michael's Episcopal Church.