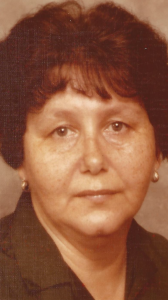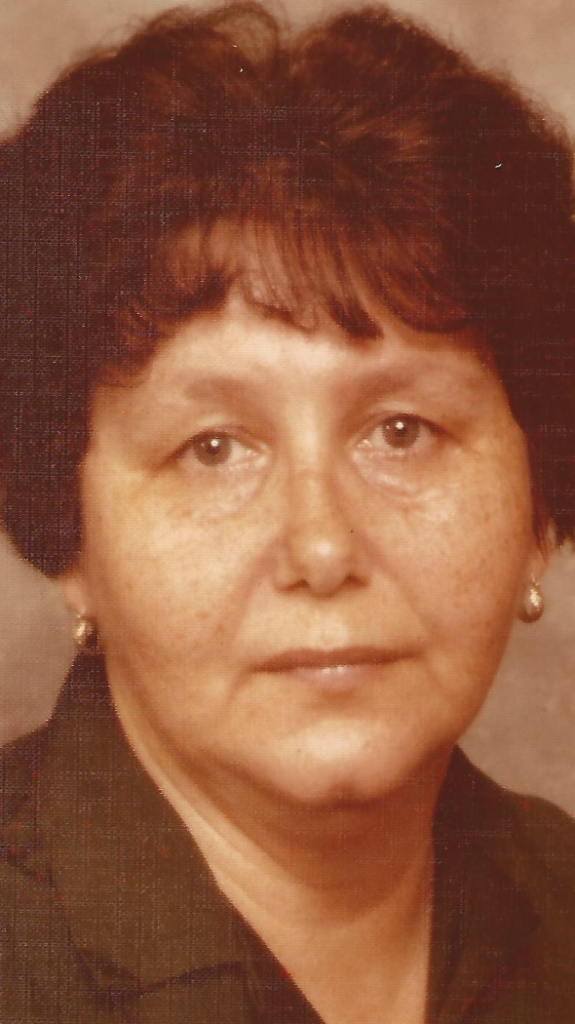 Nokomis Meade, 86, of Dickinson, Texas, passed away April 15, 2017 in Webster, Texas. Nokomis was born December 8, 1930 to Roxy Ann and Joseph Sloan in Thacker, West Virginia. She was a loyal member of Calvary Crossroads Church, Santa Fe, Texas for many years.
Nokomis was preceded in death by her parents; sisters, Lura, Louise, Bonnie Jean, and Ida; her beloved husband Curtis Meade; and sons Frankie Meade and Curtis Franklin Meade.
Nokomis is survived by her daughters Regina Nichols, Kathy Dupree, and Rebecca Rodriguez and husband Luciano; sons Pete Meade and wife Janet, Tim Meade and wife Deidre, and Rodney Meade and wife Rosie; grandchildren, Hannah Meade, Zackary Meade, Abigail Meade, Hayley Garrison, Jerry Curtis Garrison, Cletus Meade, Marcus Meade, Ashley Meade, Timmy Meade, Jessica Meade, Chad Meade, Sky Meade, Creed Meade, Roxy Ann Meade, Brittany Meade-Trujillo, Frankie Nichols, Nicky Nichols, David Dupree, Joseph Dupree, Elizabeth Dupree, and Matthew Dupree; Twenty-Five Great Grandchildren; and numerous nieces, nephews, and friends.
A visitation in her honor will be held 6:00 – 8:00 pm, Thursday, April 20, 2017, with funeral services 2:00 pm, Friday, April 21, 2017, both at Crowder Funeral Home Chapel, Dickinson, Texas. Interment will follow at Forest Park East Cemetery, Webster, TX. There will be a fellowship at the Calvary Crossroads Church, 3810 FM 646 Rd N, Santa Fe, Texas, after the graveside service.