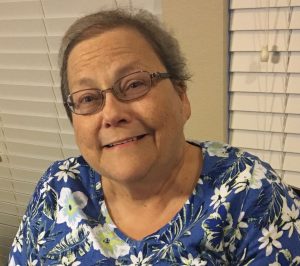 Deborah Katerinakis, 64, went to be with the Lord, after a long struggle with numerous ailments, surrounded by family and friends on October 11, 2017 in Webster, TX. She was born on September 8, 1953 in Beaumont, Texas to Leroy and Odelfa Newberry who preceded her in death. Deborah is survived by her children Nicola and Chris Katerinakis; siblings Clayton Newberry and Jennifer Best, numerous nieces and nephews, and countless coworkers and friends.
Deborah had a passion for nursing and loved making a difference in the lives of her patients and those around her. She worked for Houston Methodist Hospital for over 40 years.
A visitation will be held on Friday, October 13, 2017 from 6:00 pm to 8:00 pm with the Trisagion service at 7:00 pm at James Crowder Funeral Home in Webster, TX. The funeral service will be held on Saturday, October 14, 2017 at 10:30 am at St. John the Theologian Greek Orthodox Church in Webster, TX. Interment will follow at Mt. Olivet Catholic Cemetery.